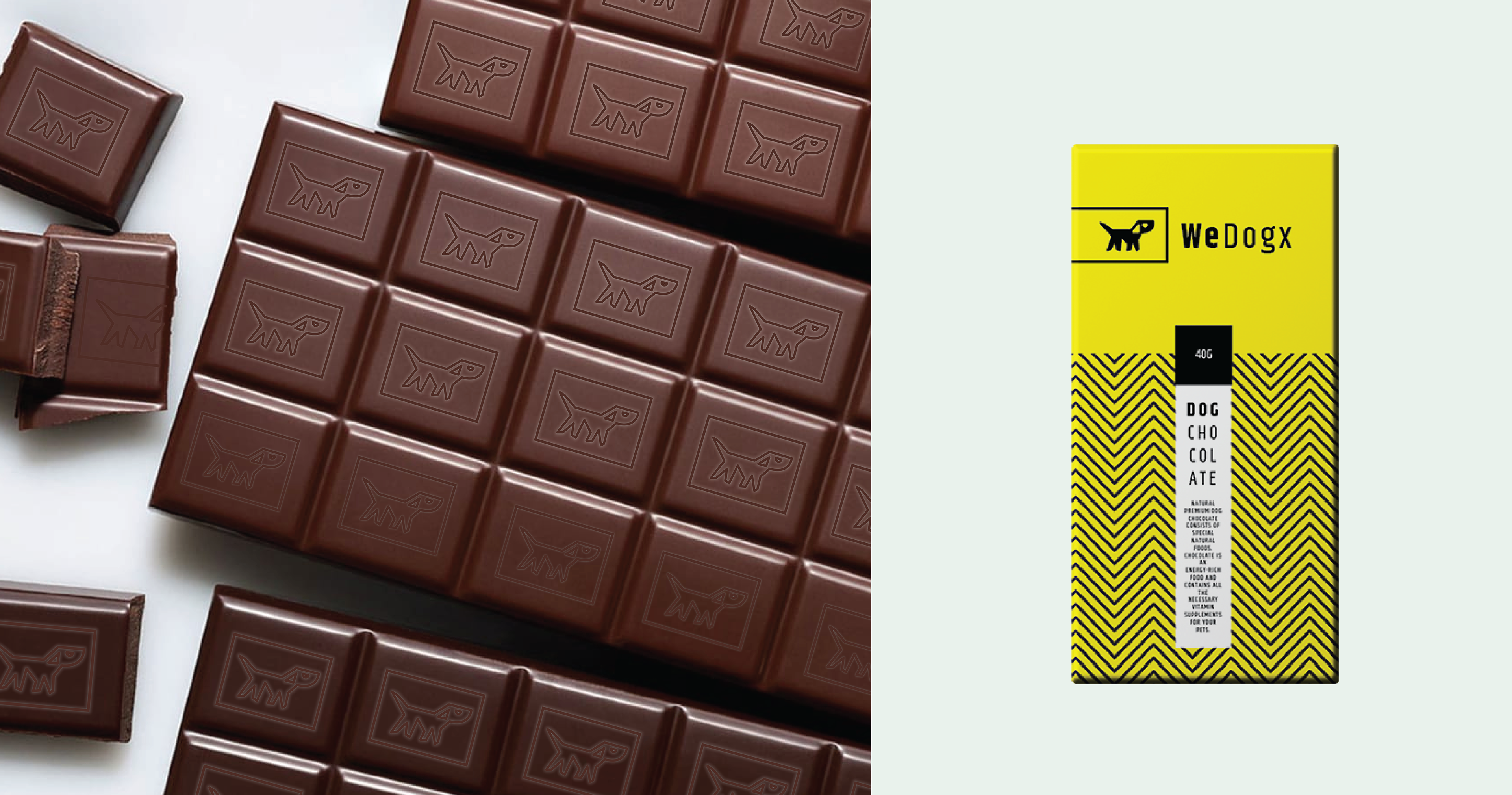 WeDogx is a trademark for "chocolate" for dogs. Chocolate for dogs is composed of excellent natural ingredients that contain the necessary minerals and vitamins for yours pets. WeDogx is used as a treat or as a food supplement for your dogs. The important principle of WeDogx is the health and well-being of yours pets.
WeDogx is the ultimate chocolate for dogs, made from natural ingredients.
Chocolate contains high levels of protein and less carbohydrates, fresh ingredients, 65% of meat - of which 80% of fresh meat, vegetables and fruits, gluten-free.