Branding of the Museum of Bela Krajina. The content of the logo consists of two stories: "Embroidery of Bela Krajina" and "The museum is a meeting point for various historical and cultural Periods".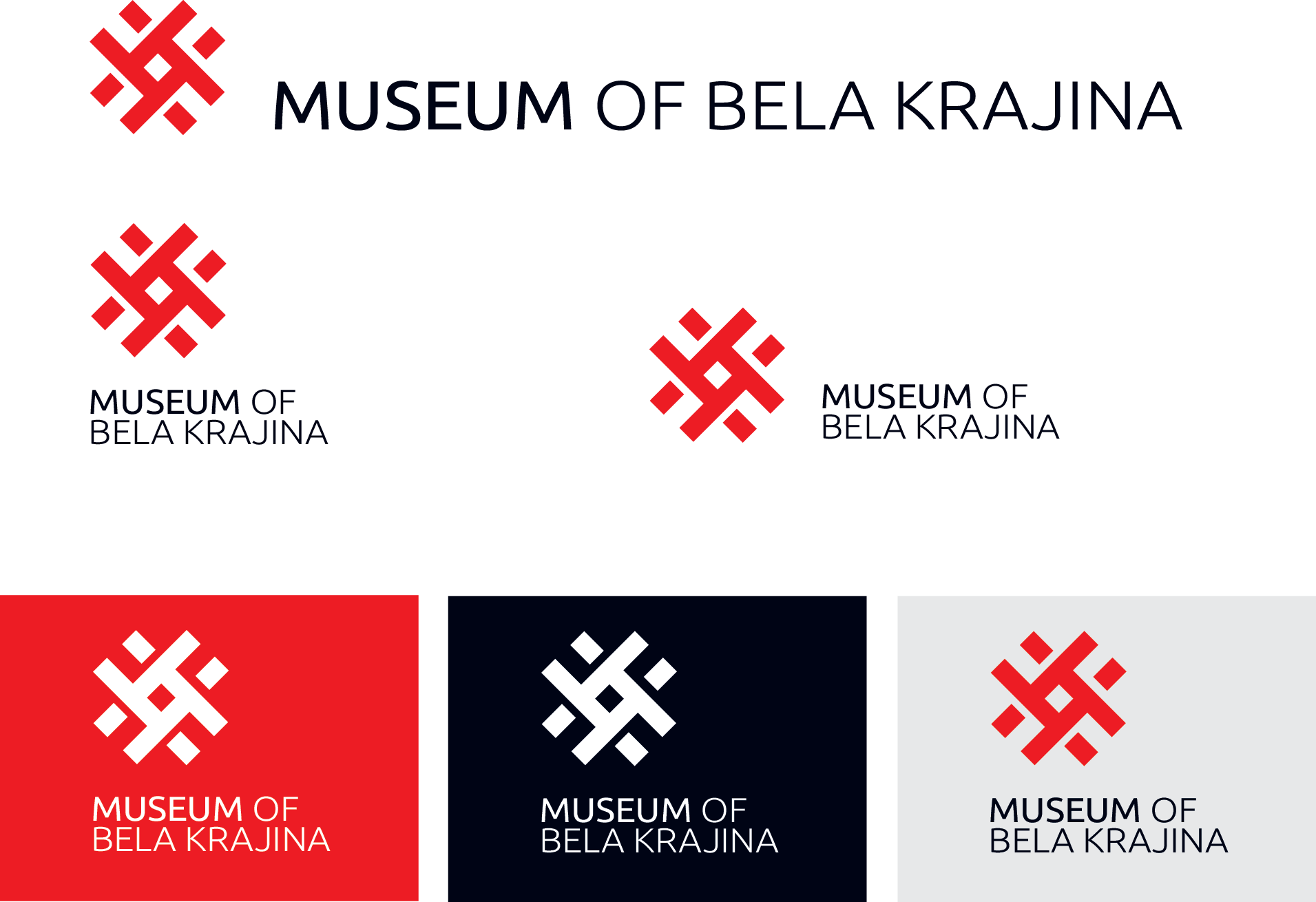 Founded in 1951, Bela Krajina museum is based in the castle situated in the old part of Metlika. The museum stores the movable cultural heritage of Bela Krajina and features three permanent displays: a large exhibition in Metlika and two smaller ones in Vinica and Semič.

The geographically, ethnically and culturally specific land that lies between the Kolpa River and the Gorjanci hills has a dynamic history which is, in many ways, different from the history of the rest of Slovenia. This is the topic of the film "Images of Bela Krajina", which forms an introduction to the permanent display at Metlika Castle. Consisting of numerous objects, partly spatial representations and pictorial and documentary material, the collection presents local lifestyles from prehistory to the mid-20th century.
http://www.belokranjski-muzej.si/